DEDICATED TO THE USS CALIENTE (AO-53) AND ITS CREWS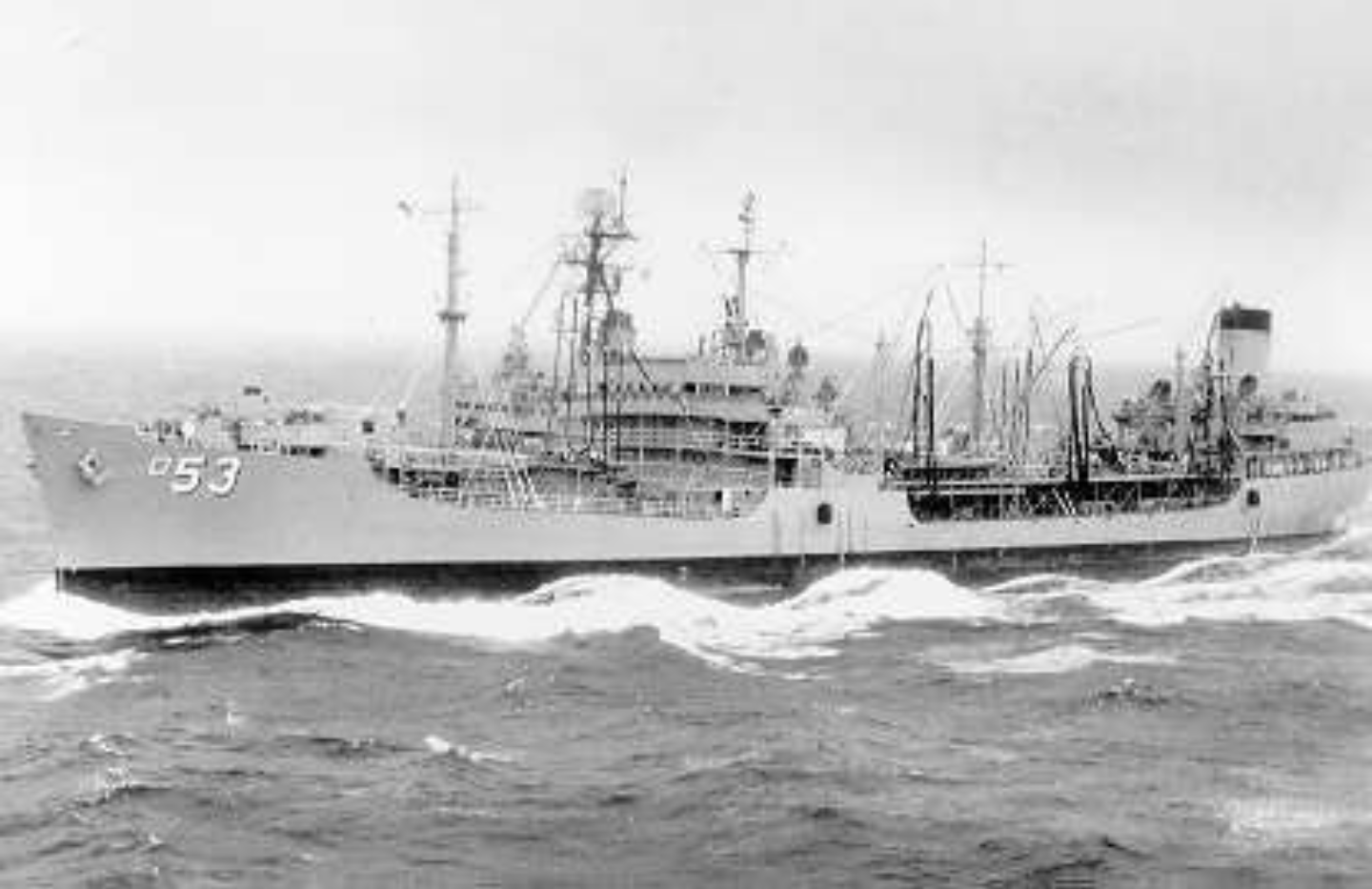 For those of you familiar with the Cal, notice that she is carrying the original rigging and armament.
Please enjoy the video while browsing this page.
Each page contains an embedded video(s) - hit the arrow for the video. We hope each video enhances your visit to our site.
(This video will end by freezing on the last frame)
From the Home Page you can navigate the site "clicking" on any of the categories
"About Us' - contains information regarding the Association, historical data, facts about the Cal, Commanding Officers of the Cal, Association Officers, Past Association Officers, Reunion and Membership info and a complete list of sailors who served on the Cal
"Resources" - contains the Navy Song and the songs of all the other services and historical information regarding the US Navy.
"Gallery" - contains various pictures of the USS Caliente. Emblems-Flags, People, Reunion Sites Plaques, various ships and many other categories. Some pictures of Cal crew members are now available and many. many more will become available as time permits.
"News" - contains recent news, copies of the Pipeline (Starting Dec 2006 (earlier editions that were not in digital format will be added as time permits). A narrative and video of a "Two Bell Ceremony" performed (similarly) at our reunions to honor those shipmate and wives who passed away since the prior reunion, the origin of TAPS and a video. The Pipelines (non mobile) page is presently being experimented with.
We welcome any comments or suggestions.
Please send any corrections/suggestions or comments to patrick.hurton@gmail.com