We all served our country and would do what was necessary to fulfill our assignments, but we can only hope that all service personnel could serve during times of peace. Could this "dream" become a reality?
This song written by Ed McCurdy in 1950, performed by Pete Seeger, was sung by the school children on the East Side of the Berlin Wall as it was being dismantled in November 1989.
Association officers are elected at each reunion. The Association has used several different titles for its leadership. From its origin in 1980 until 2002 the members elected a Captain. From 2002 until 2015 the members elected a President. In 2015, in order to get more persons involved in the planning and administration of the Association the members voted to elect a Committee who would select its Chairperson.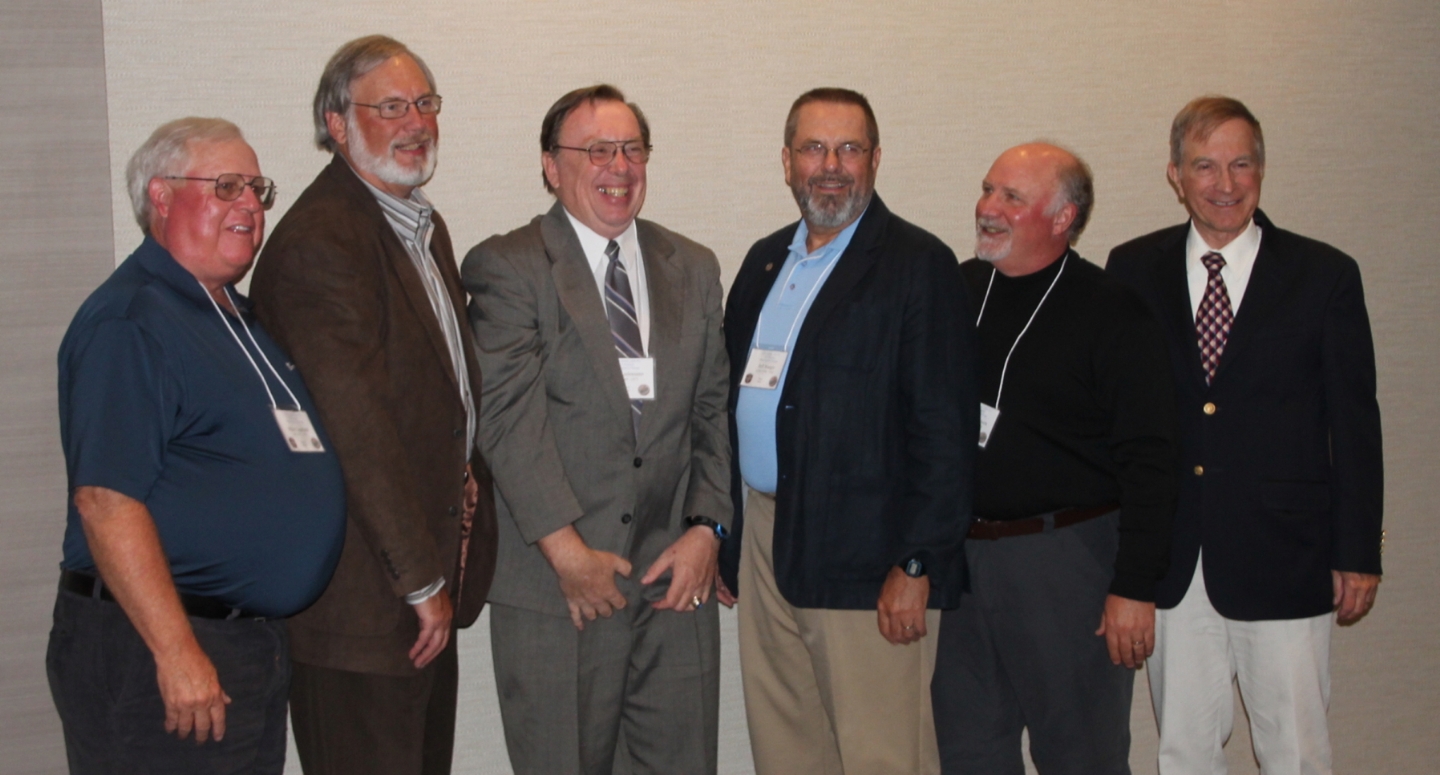 The executive Committee; (from left to right) Mike Copeland (SK3, 1971-1973), Steve Selzer (CS3, 1971-1972) , Dave Ludemann (SK3, 1969-1973),
Jeff Sturgis
; Chairperson (LtJg, 1970-1972) , Tom Rawlinson (CS3, 1971-1973),
Greg Perett Lt, 1969-1972).
Pipeline Editor: Karl Seitz (PN2,1961-1964)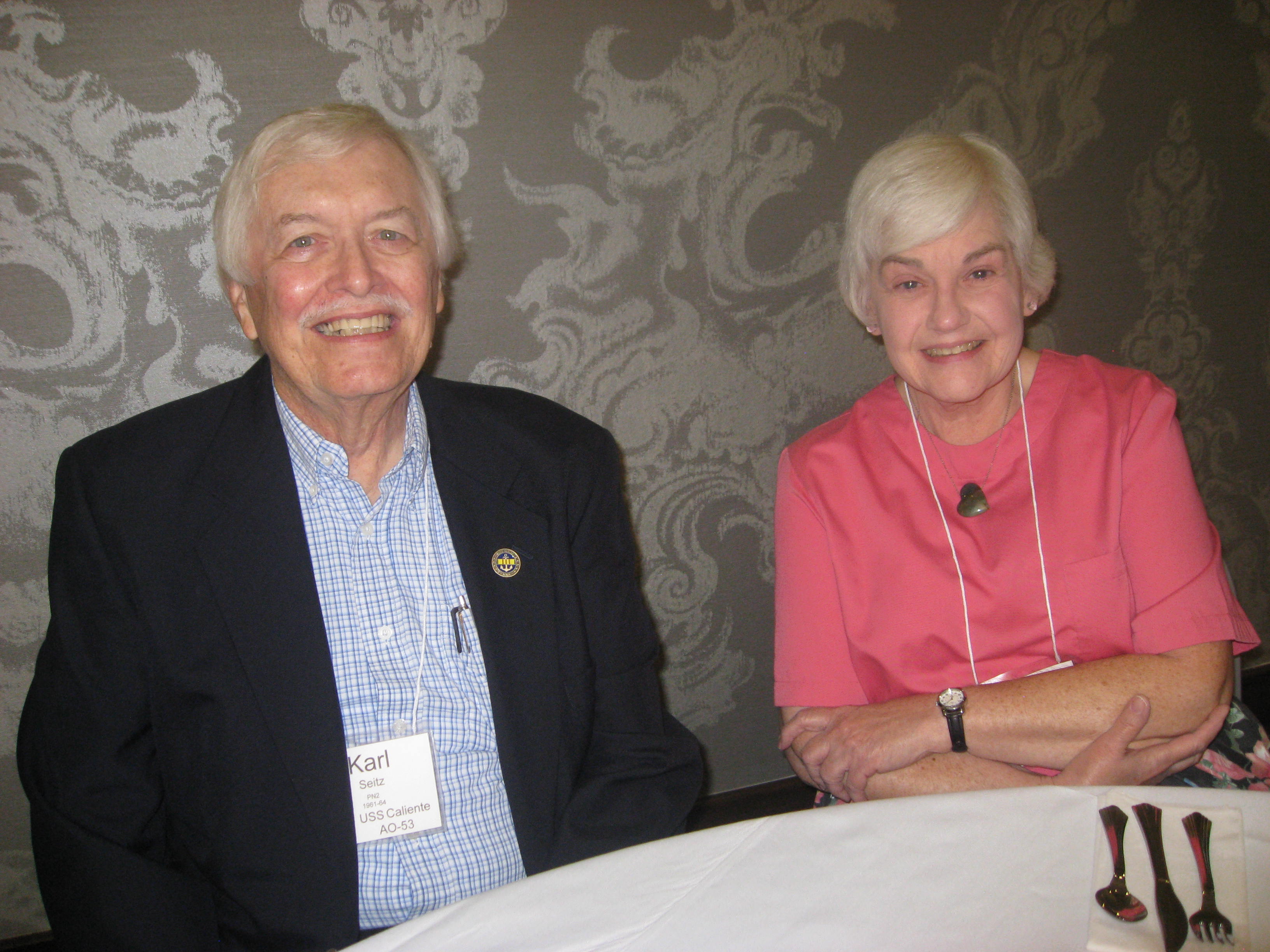 Treasurer and webmaster: Pat Hurton (SK2, 1964-1966)
The picture on the left was taken in front of the Cal Plaque in Fredericksburg, Texas. The other picture includes my lovely wife Charleen (married 1965)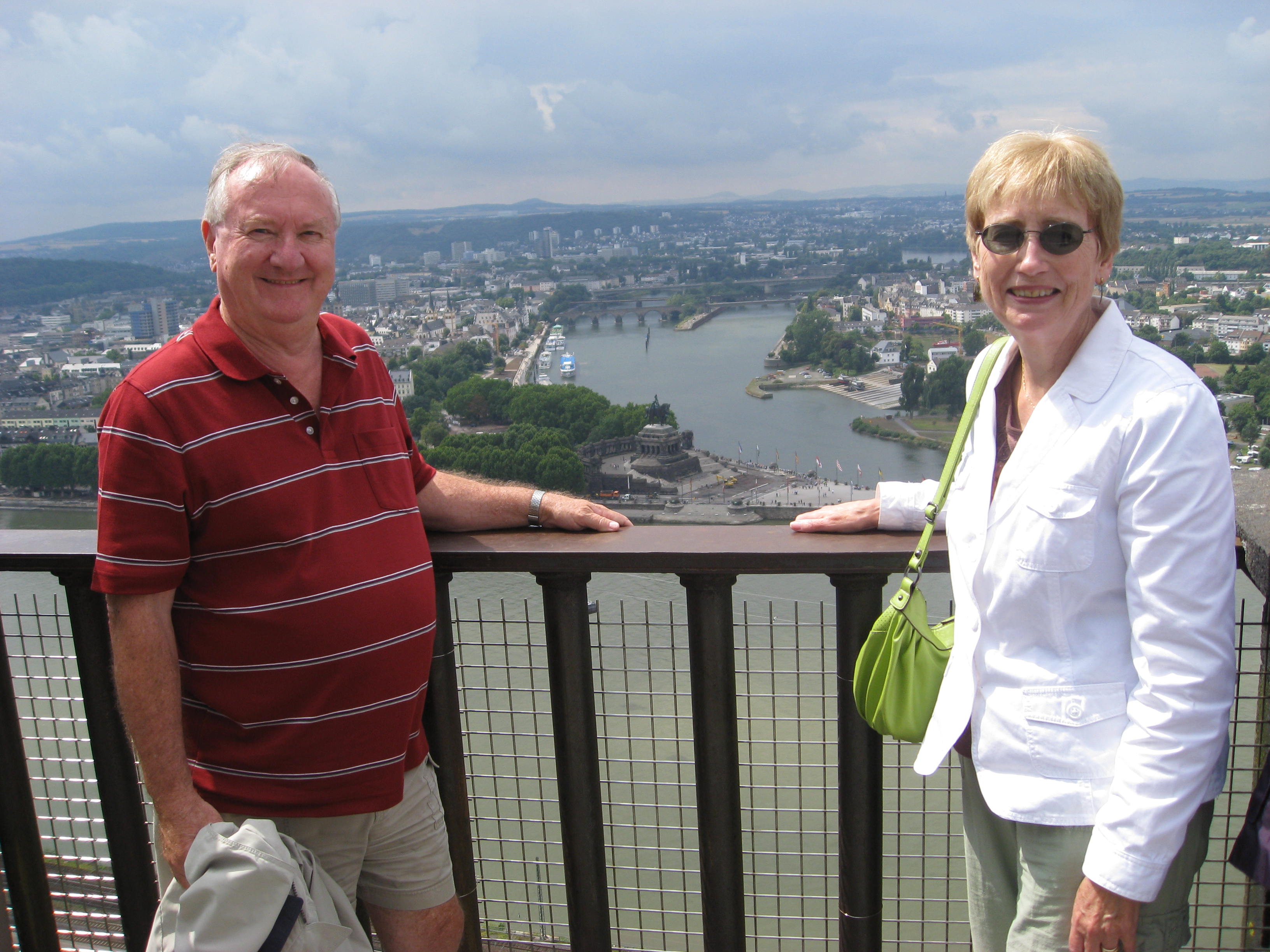 Should this ritual should be included as we greet the Association Chairman as he enters
the banquet room prior to the reunion festivities?