Want to listen to a Jaunty Tune while browsing this age? Click the arrow on the video.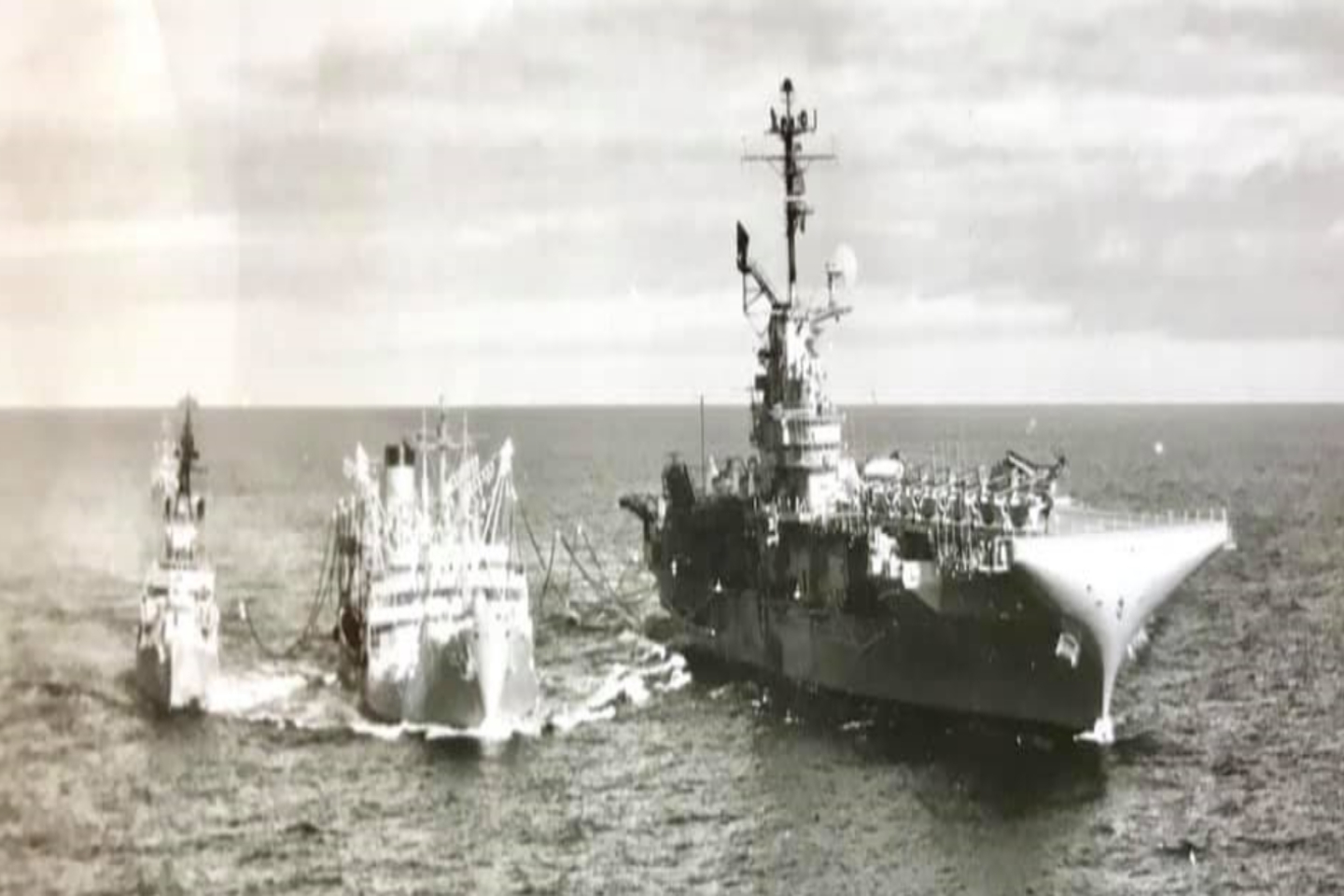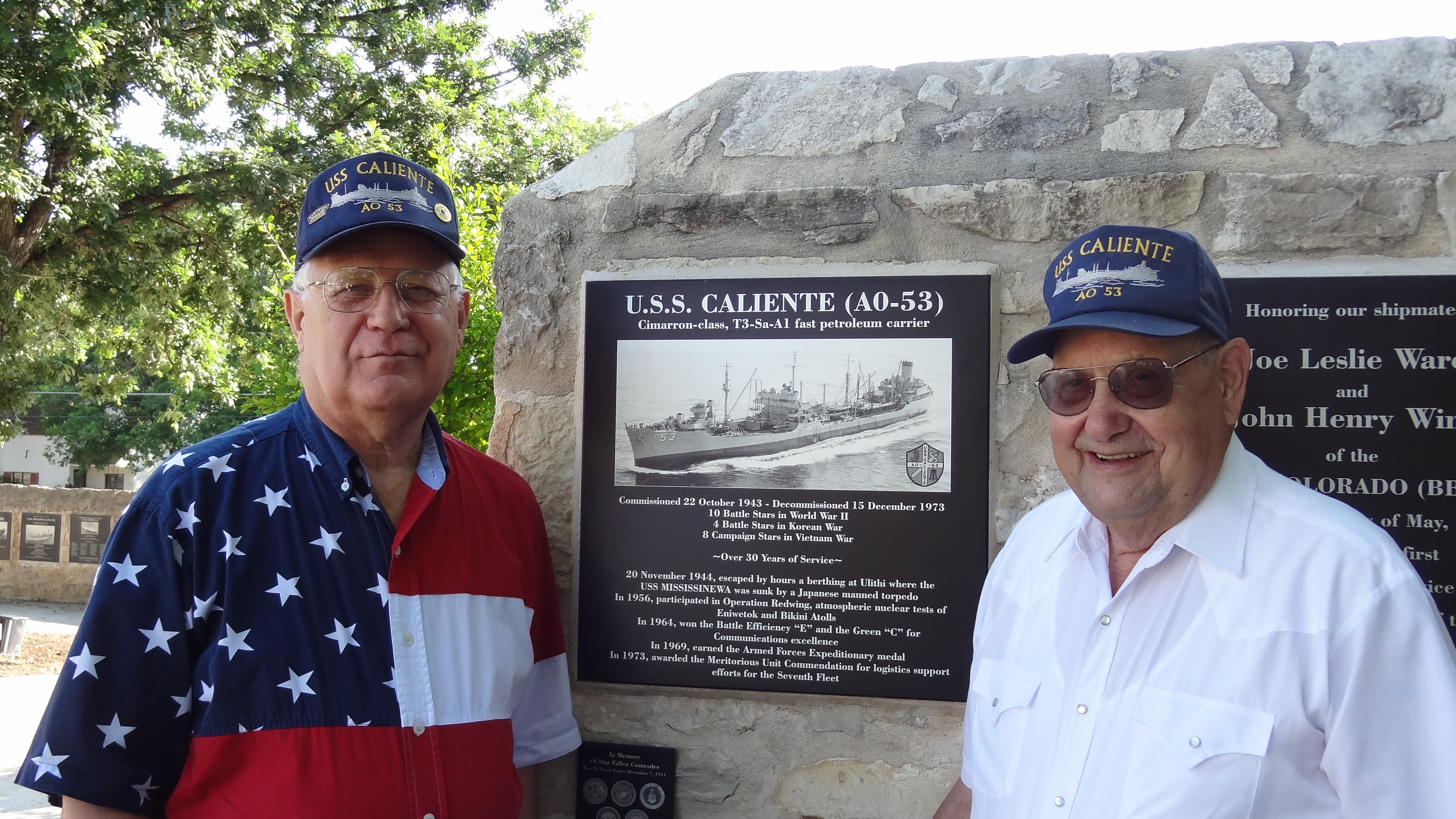 Caliente unrepping a carrier and a destroyer Jack Hughes (RMC, 1970 - 1972) and Jim Niquette (BM3, 1950 - 1954)
Cal Plaque, Fredericksberg, TX
Laid down as a Maritime Commission type (T3 S2-A3) hull, under Maritime Commission contract, MC Hull 71g, at Bethlehem Steel Shipyard, Sparrows, Maryland

Launched 25 August 1943

Sponsored Helen Essary

Commissioned as the USS Caliente (AO-53) 12 October 1943

Decommissioned 15 December 197, Berth 63, Pier 6, U.S. Naval Shipyard, Long Beach, California

Struck from the Naval Register 15 December 1973

Transferred to the Maritime Commission for lay up in the National Defense Reserve Fleet

Final Disposition, disposed of by the Maritime Administration (MARAD) by sale to National Metal & Steel Corp, 691 New Dock St. Terminal Island, California on 5 April 1974 for $426,819.01 - Ultimate fate unknown

USS Caliente received 10 battle stars during Worl War II, four battle stars during the Korean War and eight combat campaign ribbons during the Vietnam War. The cal aslo received the Meritorious Unit Commendation, Battle Efficiency "E" and the green "C" for Communications Excellence.

Reference; a) Department of the Navy Historical Center, Washington, Navy Yard, Washington, D.C. b) Fleet Disposal Branch Division of Reserve Fleet Maritime Administration 8 April 1974
BATTLE STARS AND CAMPAIGN STARS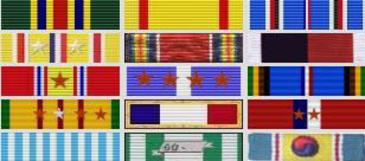 Marshall Island Opertions - Spring 1944 Asiatic-Pacific Raids - Spring 1944
Hollandia Operation - Spring 1944 Marianas Operation - Summer 1944
Tinian Capture and Operation - Summer 1944 Western Caroline Islands Operation Summer/Fall 1944
Leyte Operations - Fall 1944 Luzon Operation - Winter 1944/1945
Okinawa Gunto Operation - Summer 1945 3rd Fleet Operations Against Japan - Summer 1945
Communist China Spring Offensive UN Summer/Fall Offensive
Korean Defense - Summer/Fall 1952 Korea - Summer/Fall 1953
Vietnam Defense Tet Counteroffensive
Vietnamese Counteroffensive - Phase IV Vietnamese Counteroffensive - Phase V
Tet/69 Counteroffensive Vietnam - Summer/Fall 1969
Sanctuary Counteroffensive Vietnamese Ceasefire
CLASS AND PHYSICAL CHARACTERISTICS
C
lass and type; Cimarron-class oiler
Displacement: 7,236 long tons/8,104 American tons light and 25,440 tons/28,493 American tons loaded
Length: 553 feet Beam: 75 Feet, Draft 32 feet
Propulsion Geared turbines, twin screws
Speed: 18 knots (21 miles per hour
Armament: One 5" 38 caliber gun; Four 3" 50 caliber guns; Four twin 40mm AA guns and Four twin 20mm AA guns - All but the Four 3" 50 caliber guns were removed from the CAl in the late 1950's
The USS Caliente carried approximately 4,000,000 gallons of Navy Standard Fuel Oil (NSFO), 1,500,000 gallons of jet fuel (JP-5) and 500,000 gallons of aviation fuel (Avgas). With that amount of volatile fuel and all the other activities taking place during ship to ship replenishment (unrep) the crew of the Cal had to maintain absolute vigilance to avoid dire consequences. While not a "glamorous" ,an of war, during the three wars she served in, the USS Caliente was critical to the wars' efforts. She enabled U.S. ground, air and sea service personnel to maintain battle readiness by supplying them with vital fuel and other supplies. During peace she conducted the same operations with the fleet, ensuring our countries' readiness for any occurrence. All the Cal's crews, from 1943 to 1973, served=d our country with the utmost of dedication and pride. If the Cal was unrepping an entire carrier group the carrier would be along the port (left) side of the cal and the other other members of the carrier group would come along the starboard (right) side of the Cal. As the other ships in the group come and go the carrier would remain on station with the Cal the entire unrep. After unrepping a carrier group the Cal was very often empty and liberty was at hand for the crew in the next refueling port - usually Subic Bay, (Olangapo) in the Phillipines or Kaoshung in Tawain. On one of the unreps in 1965 the Cal set a fleet record by pumping record more barrels (42 to the gallons) of oil in an hour than any other oiler..