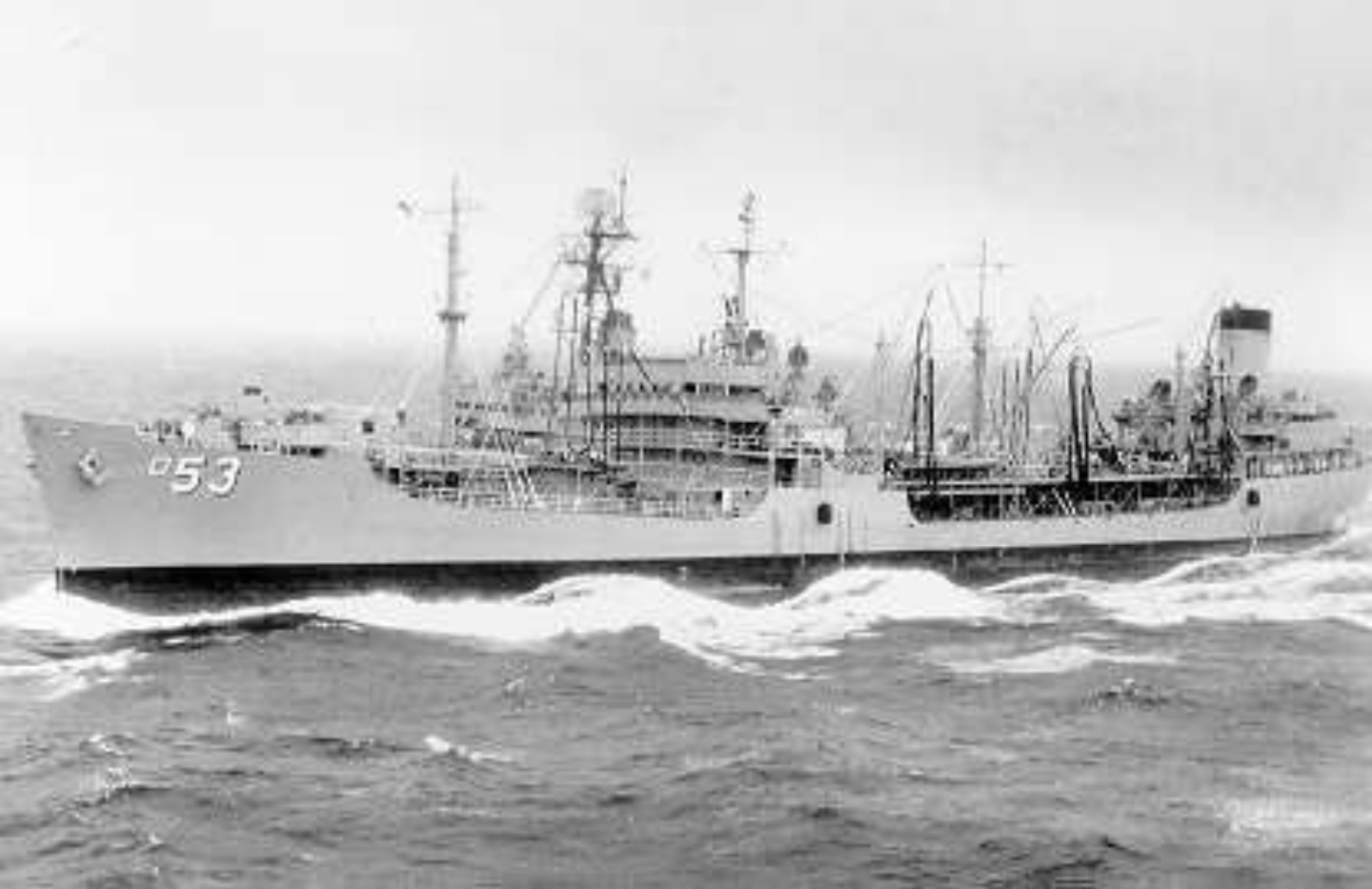 THIS WEBSITE WAS CREATED TO PRESERVE MEMORIES OF THE USS CALIENTE (AO-53)
From the Home Page you can navigate the site "clicking" on any of the categories
Each page contains an embedded video(s) - just click on them to start the video. We hope each enhances your visit to our site.
"About Us' - contains information regarding the Association, its history, facts about the Cal, Commanding Officers of the Cal, Association Officers, Reunion and Membership info and a complete list of sailors who served on the Cal
"Resources" - contains information about past Association Officers, various ways veterans can get benefits and other historical Naval information including the Navy Song and the songs of all the other services
"Gallery" - contains various pictures of Emblems/Flags, Ships and many other categories including Past Reunions. Some pictures are now available and many. many more will become available as time permits.
"News" - contains recent news, copies of the PIpeline (presently dating back to Dec 2006 (earlier editions that were not in digital format will be added as time permits). A narrative and video of a "Two Bell Ceremony" performed (similarly) at our reunions to honor those shipmate and wives who passed away since the prior reunion, the history of TAPS and a video. The Pipelines (non mobile) page is presently being experimented with.
We welcome any comments or suggestions.
Please send any corrections/suggestions or comments to patrick.hurton@gmail.com